Crewed catamaran for hire/rent in Greece
Greece is home to thousands of islands, which means hundreds of opportunities for exploring. If you love island hopping, cruising, fishing, and snorkelling, a crewed catamaran in Greece is an excellent choice for your next sea adventure. Catamarans are typically faster than sailboats, so if you want to feel like you're flying over the water while still enjoying the gorgeous view, this is the way to go.
To hire a crewed catamaran in Greece would be a fantastic opportunity for your wedding, birthday, graduation, celebration, group trip or any other event to enjoy the full benefits. Here are a few reasons why catamaran hire in Greece is a great idea.
The Aegean Sea around the Greek islands offers some of the most transparent waters. The light is often so clear that you can see far away, and the views are truly amazing.
You can spend your whole day cruising on a catamaran without having to worry about your boat getting lost in waves or being tilted over by sudden winds. By hiring a crewed catamaran in Greece, you get to enjoy the spectacular views while relaxing and enjoying your time on the water. Crewed catamarans in Greece are available for rent all year long, which means that you can book a boat trip during any season of the year.
Why You Need a Catamaran for Your Event
You're in for some serious relaxation when you opt for catamaran hire in Greece. A catamaran for rent in Greece is ideal, and it will make you feel like you're in paradise. Sunbathe on the deck or snorkel around shipwrecks to see sunken treasures.
Spend your time exploring the hidden coves and private beaches of the Greek islands or dining with your loved ones on board. Whatever your idea of relaxation is, a Greece catamaran charter will be sure to deliver.
While there are plenty of places to get married or throw a birthday party, let us introduce you to one that's better than the rest; a catamaran Hire in Greece. Our experienced captain will make sure that you feel welcome on board.
And if you have any questions about what type of experience would be best for your group, don't hesitate to reach out. You'll love how easy it is to book a Catamaran Hire in Greece with us.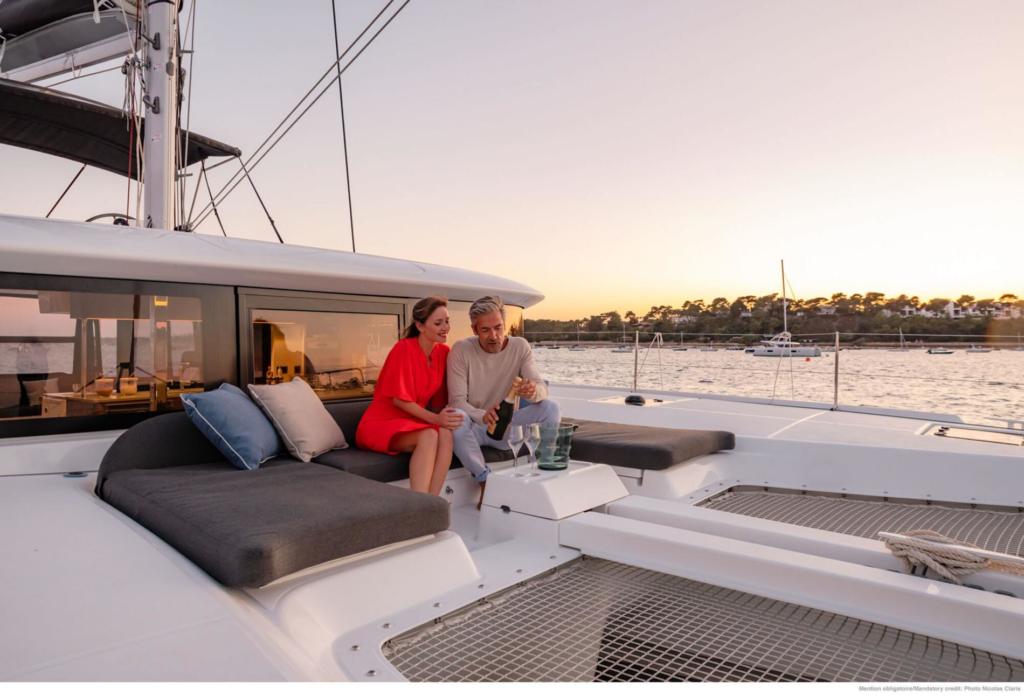 Our Catamaran Services
We believe you should be able to enjoy the beauty and majesty of Greece with a catamaran cruise. If you need a catamaran for rent in Greece, our company offers
Crewed catamaran in Paros, Greece
As the quintessential Greek island, it's no surprise that Paros is one of the most popular destinations in all of Europe.
Host to some of the world's most breathtaking beaches and boasting a rich history that dates back over 4,000 years, Paros is an island like no other. With an average of 300 days of sunshine each year, it's no wonder that Paros has become a tourist hot spot. If you're thinking about traveling there, we recommend hiring a catamaran.
Because the island itself is small and easily walkable, a catamaran will help you explore nearby islands and experience the true beauty of Greece. Plus, there are so many beautiful spots to stop along the way for swimming and snorkeling.
Greece has dozens of islands that one can visit. Hiring a catamaran gives you the freedom to go wherever you want and stop when you feel like it. You don't need to wait for ferries or figure out bus schedules.
Hiring a catamaran will allow you to see even more of this gorgeous destination. Hire a small crew to take care of all your needs as you enjoy breathtaking views from your hotel room windows all day long.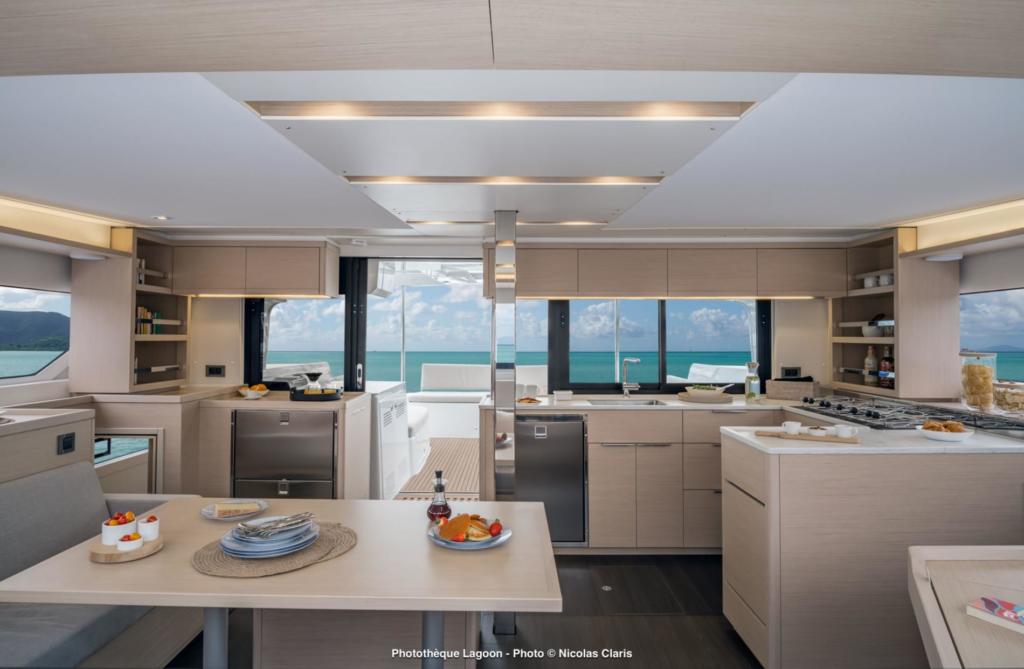 Catamaran hire in Naxos, Greece
Many travelers to Greece love to spend time on Naxos, a beautiful island in the Cyclades located in the Aegean Sea.
Naxos is a popular tourist destination because it has so much to offer. Visitors can swim in crystal-clear waters, hike through exotic landscapes, and enjoy delicious cuisine. However, hiring a catamaran to island Naxos offers a one-of-a-kind experience for tourists that cannot be found anywhere else in the world.
The most captivating thing about hiring a catamaran is the opportunity to see dolphins from the deck of your boat. Dolphins inhabit waters near Naxos and often swim alongside the boats and interact with tourists.
This makes for an exciting day trip full of joy and laughter. Visitors can also bring along their underwater cameras or smartphones to capture memories of their dolphin encounters for years to come.
A catamaran for rent in Greece also gives travelers the chance to sail through some of the best scenery around Naxos without having to worry about controlling the boat themselves.
Our catamaran is equipped with a captain and staff members who provide passengers with drinks and snacks during their trip. This means that passengers don't have to worry about stopping at restaurants or stores while visiting the island.
Catamaran for rent in Mykonos, Greece
If you're looking to discover the real Greece, you need to hire a catamaran around the island of Mykonos.
There are countless islands off the coast of mainland Greece that offer alternative experiences, but there's something about the region around Mykonos that sets it apart from the rest. In recent years, the island Mykonos has risen to prominence as a destination for tourists looking for something new and exciting. However, it has managed to avoid the pitfalls that have plagued other destinations in Greece in recent years.
The tourist industry is still thriving on island Mykonos, but the pastoral lifestyle of its residents is still intact. Most visitors head to center Mykonos and explore the main town area, where they'll find dozens of shops selling handcrafted goods from local artisans.
The town is known for its many boutiques specializing in island-inspired fashion and accessories like sandals, clothing, scarves, and bags, making it a great place to pick up souvenirs for friends back home.
There are also plenty of options for dining out in Mykonos town, with everything from traditional Greek taverns serving fresh seafood caught by local fishermen to modern restaurants serving up gourmet dishes in gorgeous outdoor settings.
Scheduled cruises are also offered as Private or Semi-Private, to celebrate your special event.

Private: you charter the boat exclusively for your party (the capacity of the Catamaran is 25 passengers)
Semi-private: You ensure that the trip will happen even if there are few participants, but there might be other participants on the boat than your party
Weekly charter rate
From April 1 to April 28: €7.500
From April 29 to May 26: €8.500
From May 27 to June 30: €10.000
From July 1 to July 28: €12.000
From July 29 to August 25: €14.000
From August 26 to September 8: €12.000
From September 9 to September 29: €10.000
From September 30 to October 31: €8.500
Skipper: €190 per day (mandatory)
Cleaning: €250 per booking (mandatory)
Hostess: €150 per day (optional)
For Charter request of less than 7 days please Contact Us.